The Premise
"The Rewards of Making Energy-Efficient Choices" emphasizes how a practical approach to saving energy is less costly and more rewarding.
Start Saving Right Now!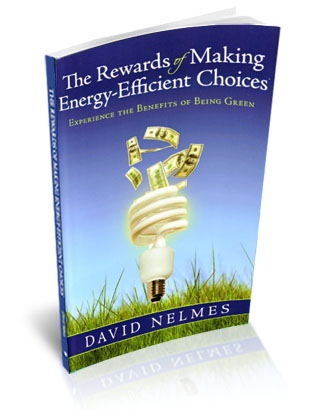 Uncover simple changes in habit that result in great energy savings
Find out how to stop wasting money while learning to go green
Identify which home improvements will help reduce your monthly energy expenses
Find references to financial aid sources for energy saving home improvements
Discover which heating system will work best in your home
Explore options for nearly endless hot water at low prices
Determine if Solar Power or Wind Energy is right for you
Make an Energy Liberating Change in Your Life
Experience The Benefits of Being Green

Now available as a download. Try our Amazon Kindle Version
Following these energy saving guidelines for heating and cooling your home, heating your water, installing solar or wind energy and powering your vehicle, can induce an energy liberating change in your life.
Interactive Commentary
Learning how to find and apply the most practical methods of saving energy in your home or small business can change daily so we set up an interactive message board where you can provide comments and useful suggestions that support the idea of saving energy without spending more than necessary.
Simply click the topic below where you wish to either provide a comment or view the suggestions and ideas of others.

Now available as a download. Try our Amazon Kindle Version
The author's commentary or expansion of each chapter or section of the book

My work as an assistant electrical construction engineer on three nuclear power plants provided me with a firm belief that quality is an absolute necessity if you wish to build anything worthwhile.

That dedication to quality became infused in every career step I followed, including many years when I focused my career on the heating and air conditioning profession. This book was created to guide you in making practical, energy efficient choices in your home that are affordable and helpful to the environment, while also providing you with financial rewards for your energy-related investments.

Although my focus rests primarily on the economics of saving energy and being conservative with our resources, this is not intended to overshadow the wonderful benefits our environment reaps as well. The least expensive method to pursue when choosing to reduce energy costs is to practice energy conservation—that is, stop wasting the energy you are currently using. This may seem rather obvious; however, it is often overlooked.

Our lifestyles often include habits by which we simply get used to wasting, without giving it a second thought, so becoming more efficient sometimes simply consists of changing our habits and being more aware of how our actions affect our surroundings. Our heating and cooling needs far exceed what we may require for basic lighting and appliance use, so even a small improvement with heating and cooling efficiencies can add up to substantial savings.

Some factors that cannot be resolved by selecting the best heating or cooling system have to do with how efficiently and effectively your home is built to retain the conditioned air. Next to heating and cooling, the second-largest consumption of energy in the home is due to the creation and storage of hot water for showers, baths, laundry, and dishes.

Until recently, the most efficient method you could possibly use to create hot water was by using tankless water heaters that ran primarily on natural gas or propane. With these heaters, water is instantly heated to temperature only as it is needed. Their great benefit is that no water is stored, so there is very little waste. Solar PV (photovoltaic) energy, along with wind turbine power, has finally evolved to the point where it is practical, affordable, and beneficial enough to seriously consider as a dependable power source for any home or business structure.

Even if renewable energy costs are initially higher than using fossil fuels, solar and wind have one amazing characteristic that just can't be beat. You can be the creator of your own fuel and will not be dramatically affected by unstable fuel costs or feel any pinch when availability of oil or natural gas changes. The final and ultimate method of taking control of your energy use is to say good-bye to the gas pumps and say hello to using electric and/or U.S.-supplied fuels to power your vehicle.

As with any new innovation, these vehicles can be expensive, but prices are dropping, and their demand has risen significantly since our demand for oil has dramatically increased fuel costs. Many of my energy-conservation ideas can be performed gradually on your existing budget. If you are looking to perform any major upgrades, such as insulating your home, replacing your windows and doors, installing a solar water heating system, or installing a renewable energy system using wind or solar power, it may be necessary to borrow money today so that you can reap the benefits for all the years to come. A glossary of dozens of energ efficiency related terms that are used in the book that may be helpful to know.

Now available as a download. Try our Amazon Kindle Version
About The Author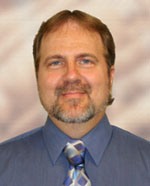 David Nelmes
David Nelmes is a Home Energy Inspector in Pennsylvania, specializing in the fields of Heating and Air Conditioning, Electrical Wiring, and Interiors/Insulation.
David's career highlights include the position of assistant electrical construction engineer for three nuclear power plants; serving as an administrator, engineer, and installer in the heating and air conditioning field; and working as primary Webmaster, administrator, and advertising consultant for a well-established home and garden Web site business.
David lives in Northeast Pennsylvania with his wonderful and supportive wife, Karlene, and spends his time writing, performing home energy audits, and developing Web sites.

Now available as a download. Try our Amazon Kindle Version